Sewer and Water
Top Materials and a Commitment to Safety
We carefully plan, create, and repair underground infrastructure for efficient stormwater utilities, including safe wastewater management and potable water delivery.
If you want a job done right the first time, choose ALAMP for your next sewer and water project. We understand that sewer, water, and storm drain projects are critical infrastructure components that impact the health and safety of our communities.
Accuracy matters, so we believe in using advanced technology for all underground utilities. Our team uses only the best materials and equipment to ensure your project is built to last and meets government requirements. We prioritize the highest standards of quality, utilizing advanced technologies and proven methodologies to ensure the reliability and longevity of your systems.
We have developed a reputation for being the best in our field, recognized by a wide range of industries.

At ALAMP, we're known for our dedication to safe work zones. We prioritize safety at every phase of your project.

Our team uses the newest equipment and state-of-the-art technology, which sets us apart from other contractors.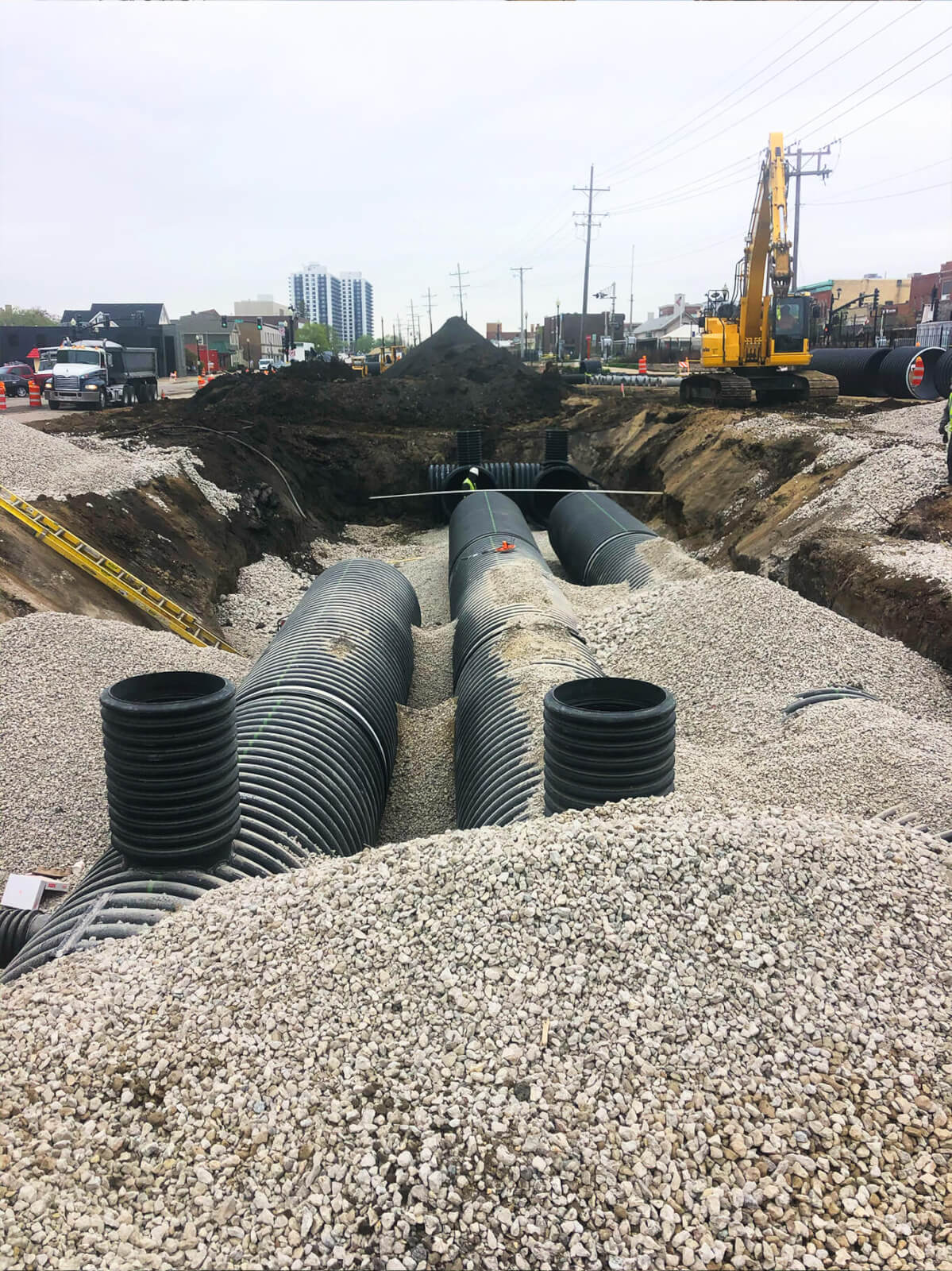 Explore Recent Projects
We believe in consistently delivering a superior product. Our portfolio proves this dedication. View our complete construction showcase of newly built roadways and other featured projects.
Aurora Airport
ALamp
2023-09-21T19:41:45+00:00
Highland Park Retaining Wall
ALamp
2023-09-21T19:42:03+00:00
Glen Ellyn
ALamp
2023-09-21T19:41:06+00:00
Projects On Time and Within Budget
Eliminate the coordination and cost of third-party providers. Our expert team and in-house services expedite construction and give us total project control from start to finish.